Johnstons of Elgin
(Elgin Mill Shop)
A collaboration with Four by two
Johnstons of Elgin (Elgin Mill Shop) is a destination shopping experience that were in need of a lighting concept to transform the ground floor retail area from the mainstream, to truly reflect their Expertise in producing beautifully crafted, timeless pieces from the finest yarns.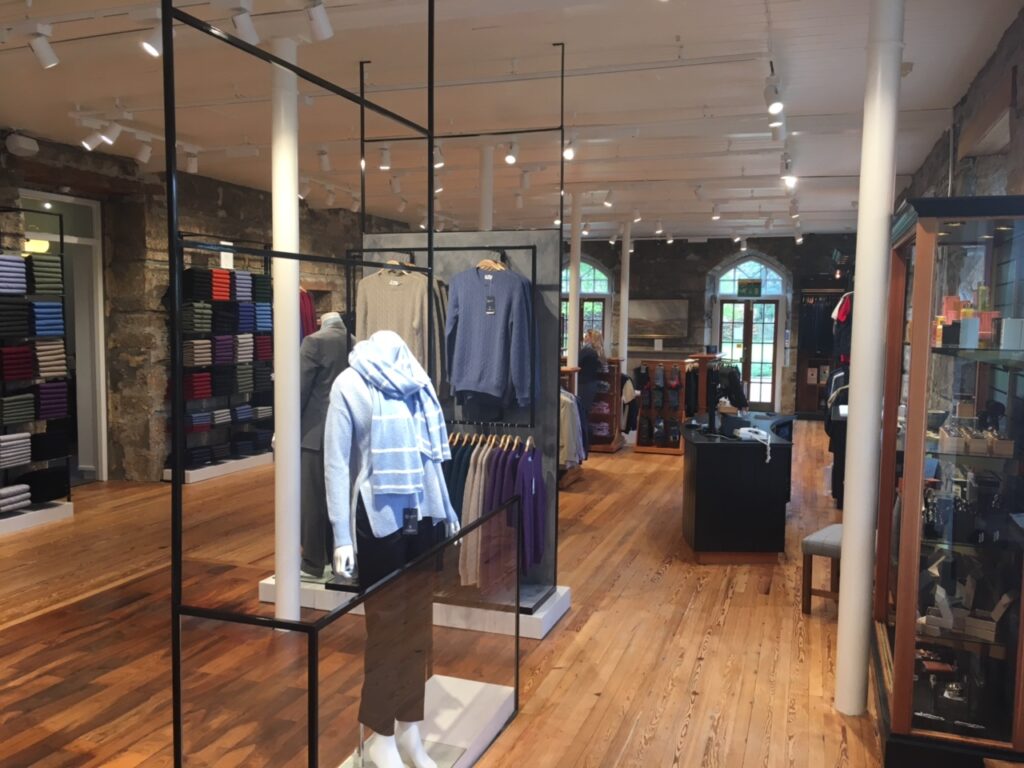 Service Provided: Full architectural lighting concept, specification and supply of fixtures for the front of house lighting in line with the brief from Four by Two.
What's Special: Previously the space was lit with surface mounted fluorescent panels and low voltage spots. The new track lighting transformed the ground floor into a vibrant and exciting space.
Our approach was to provide accent lighting where it was needed with fill in for general lighting when required.
Technical Details: We specified our Shopstar track fitting, using a 3000K chip with a premium CRI of >90. The track also incorporated a 3 hour emergency fixture
Get in touch to discuss your next project